36% reduction of shrinkage reinforcement in parking garage
In parking garages, the watertightness of concrete often plays an important role. This is also the case with the Hulstkamp building. The parking garage is located in the basement of the building. By using Basilisk Self-Healing Concrete, the concrete was made waterproof. In addition, up to 36% was saved on shrinkage reinforcement.
The choice for self-healing concrete led to lower costs, a smaller CO2 footprint and could be carried out entirely within the current building regulations.
Less shrinkage reinforcement and watertight concrete
The client contacted us to discuss the possibilities of waterproofing a concrete basement of a parking garage. The self-healing technology of Basilisk autonomously fills cracks and pores in concrete and is very suitable for this. As we became more involved in the project, we saw another potential gain: reducing shrinkage reinforcement.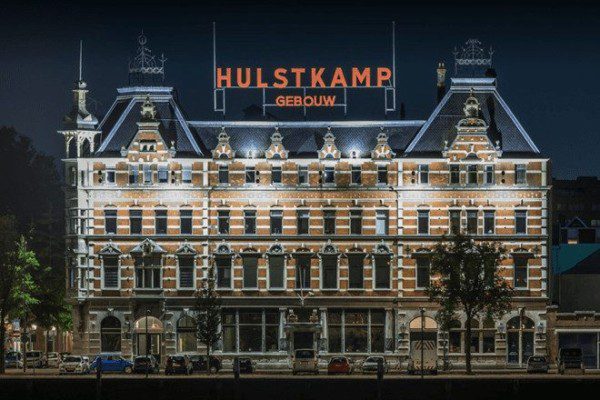 How can shrinkage reinforcement in concrete be reduced?
After some checks and calculations it became clear that a considerable amount of shrinkage reinforcement could be saved in this project. With the safety and sustainability of the building still guaranteed. How? We will explain. Two criteria determine the amount of shrinkage reinforcement required for watertight structures:
Sustainability requirements
Watertightness requirements
In almost all cases, the watertightness requirements are leading, since these requirements have a smaller crack width than the durability requirements. The smaller the acceptable crack widths are, the more shrink reinforcement steel is required.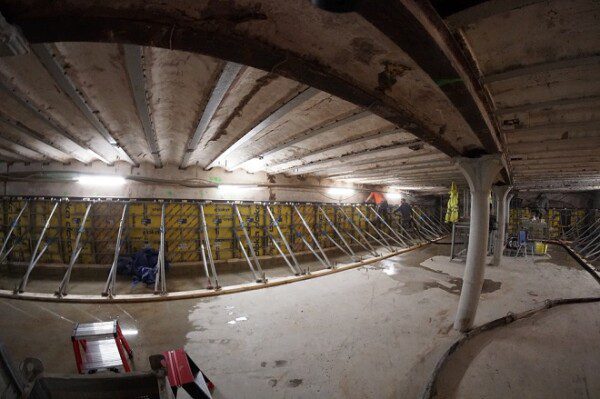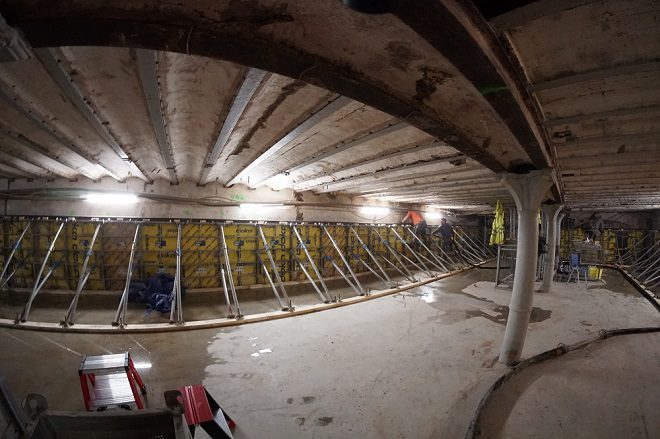 Game changer: self-healing concrete
By adding self-healing properties to concrete, the watertightness of the concrete increases and the watertightness requirements are met. This means that the reinforcement design and calculations can be done based on the durability requirements only. Usually these allow a larger crack width.
In this case, the crack width can be shifted from 0.09 mm to 0.15 mm, saving 22 kg/m3. The new approach, without deviating from existing regulations or guidelines, results in a significant reduction of shrinkage reinforcement: up to 35%.
Main advantages of waterproof concrete
An overview of the benefits of using self-healing concrete for this project:
Waterproof concrete, without coating or membrane
Cost savings through shrink reinforcement reduction
CO2 savings
| Project details | |
| --- | --- |
| Location | Rotterdam, the Netherlands |
| Total surface | 900 m2 (incl. walls) |
| Object type | Parking garage |
| Product | Basilisk Healing Agent |
| Quantity | 180 m3 |
| Jaar | 2022 |
| Main product benefit | Concrete waterproofing and shrinkage reinforcement savings |
Would you like to receive the calculations and more details of this project? We are happy to share the report with all technical information.