Loading pit floor of Prologis equipped with Self-Healing Concrete
A new Prologis distribution center is being built near Schiphol Airport. In the context of sustainability, they were looking for ways to make the loading pit floors significantly more sustainable now and in the future. The theoretical research has shown that the combination of self-healing concrete, with the possibility of reducing shrinkage reinforcement, is a huge step in the right direction.
By adding Basilisk Self-Healing Concrete technology to the concrete mix, the self-healing properties of the concrete are improved. This makes it possible to temporarily accept larger cracks. When larger crack width requirements are allowed, the structural engineer can optimize the design by using less shrinkage reinforcement.
"A jump of only 1 tenth (0.1 mm) in crack-width often means savings of tens of kilograms of shrinkage reinforcement" says Marc Brants, Account Manager at Basilisk. Although this approach of shrinkage reinforcement reduction with self-healing concrete is still in its beginning, some clients have already adopted it. However the application of loading pit floors is new and very promising.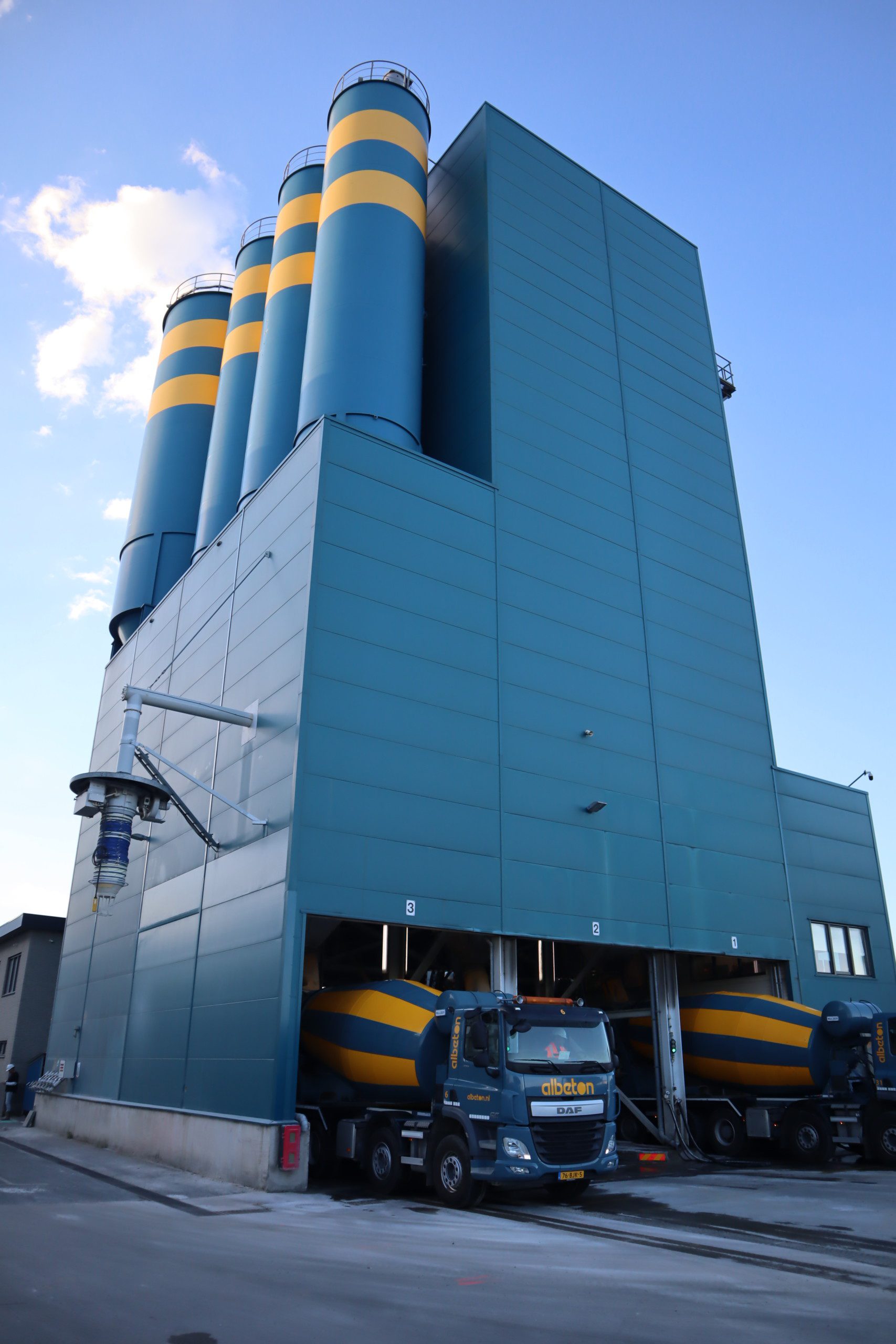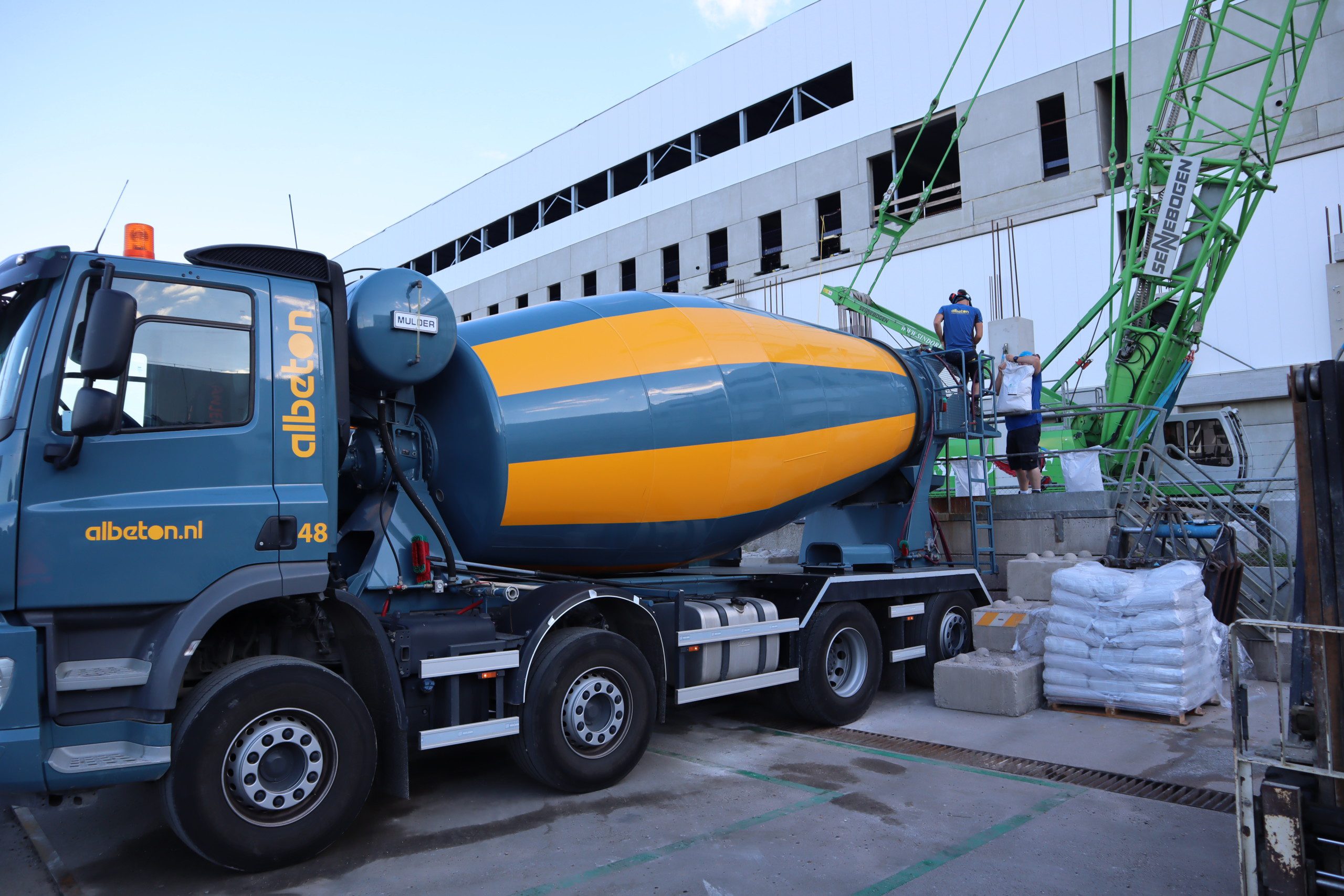 At Albeton's modern concrete plant, the self-healing admixture Healing Agent is dosed directly into the truck mixer.
New application of self-healing concrete is followed by many parties
Carrying out loading pit floors with self-healing concrete is new, also for Basilisk. In order to be able to determine the added value in practice, the project team (consisting of: Prologis, ABT, Hiber Betonvloeren, Albeton and Basilisk) has opted for half of the loading pit floor in this project with the Self-Healing Concrete of Basilisk, and the other half without. In this way, over time, the effect of Self-Healing can be compared 1-on-1.
Prologis (client) and ABT (engineering consultancy firm) have a long-term partnership, which has been going on for 8 years now, for testing innovations for concrete floors.
Niki Loonen of ABT about the test with self-healing concrete: "This is a 'no regret' solution. This innovative technology brings a longer lifespan of concrete within reach and has a lower risk than regular concrete. That is why we find it very valuable to deploy this application on a large scale in collaboration with Prologis. We are very curious about the long-term effects. In the short term, we expect to be able to reduce CO2 emissions by up to 5,000 kg with a loading pit floor of 1,000 m2 with this technology."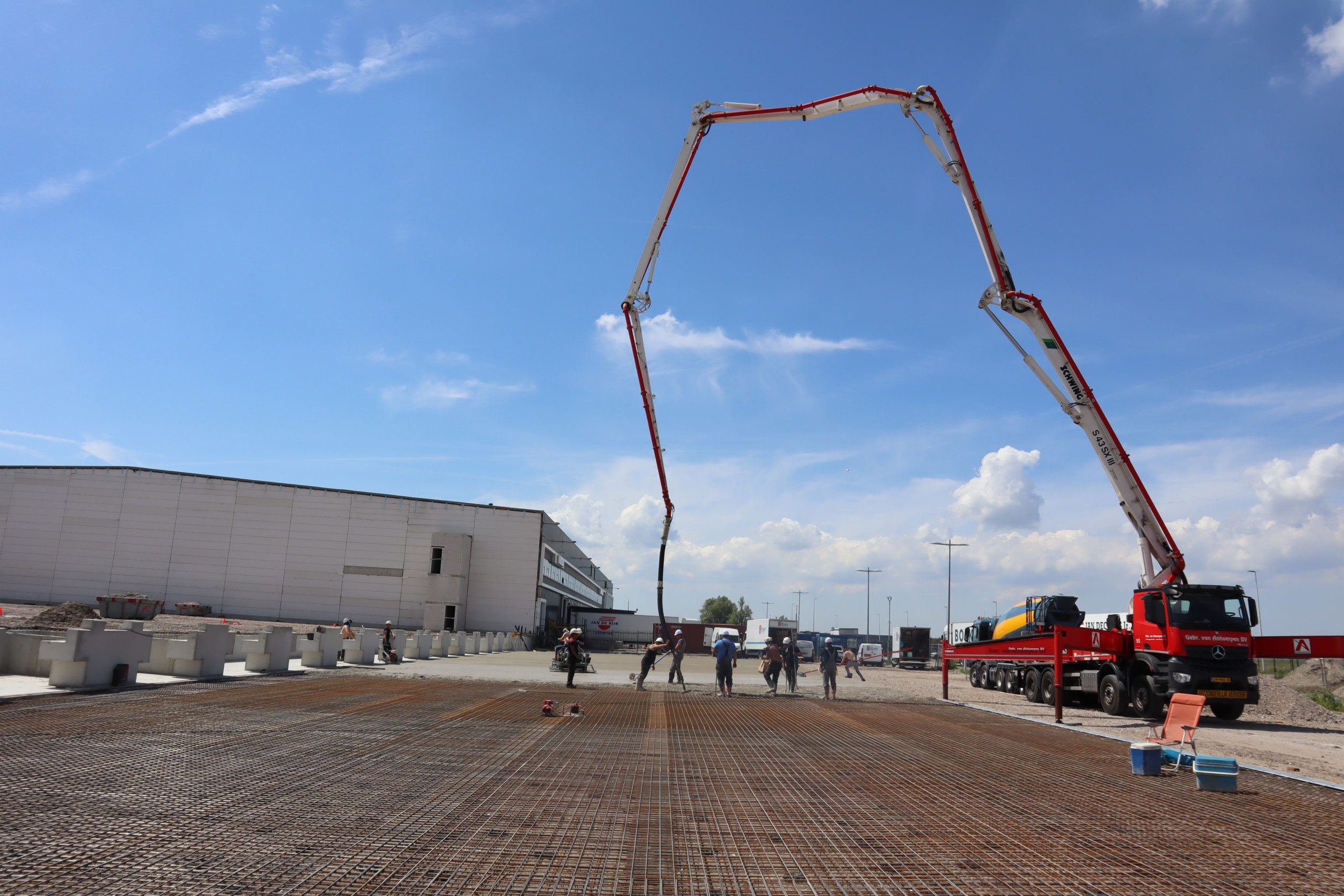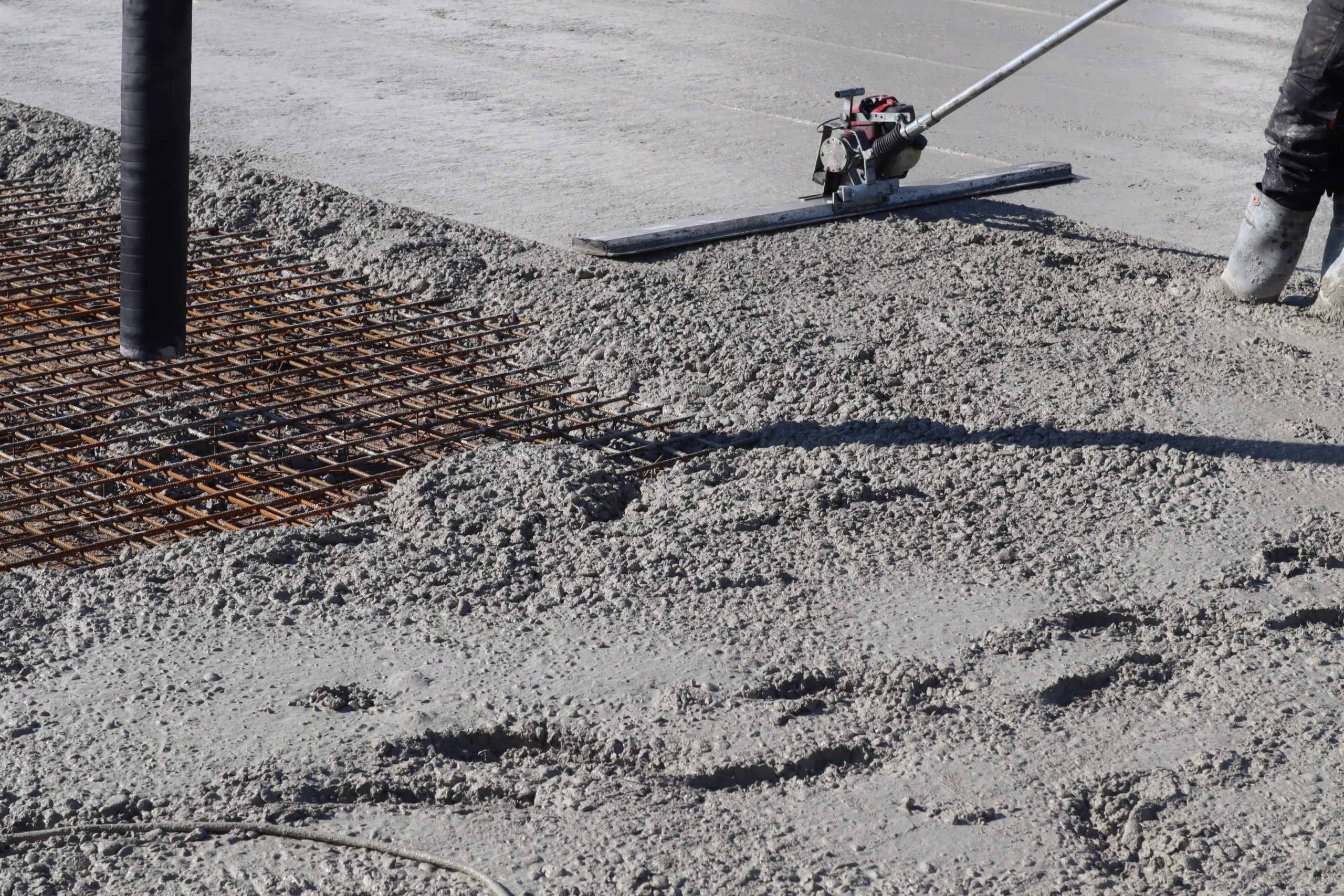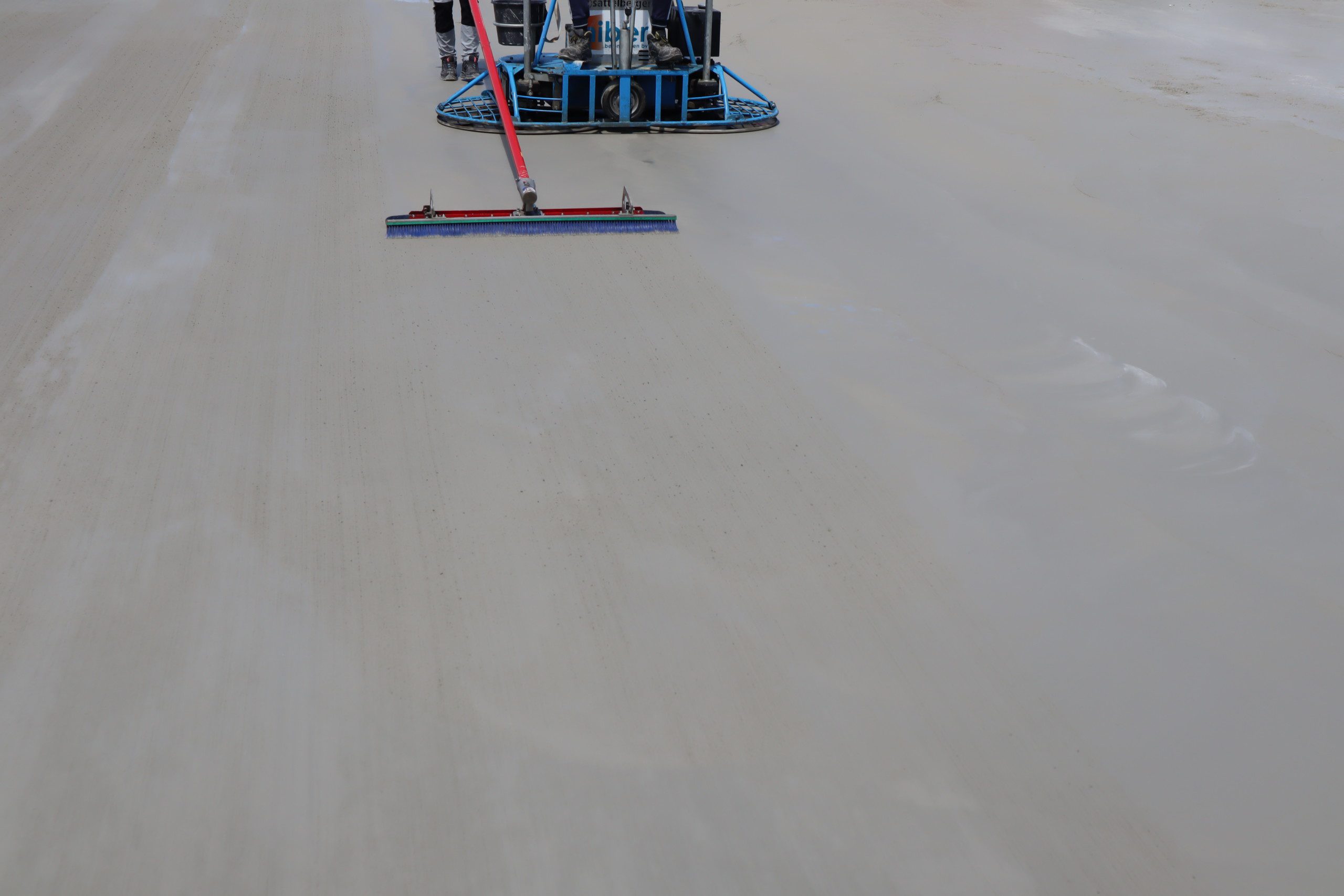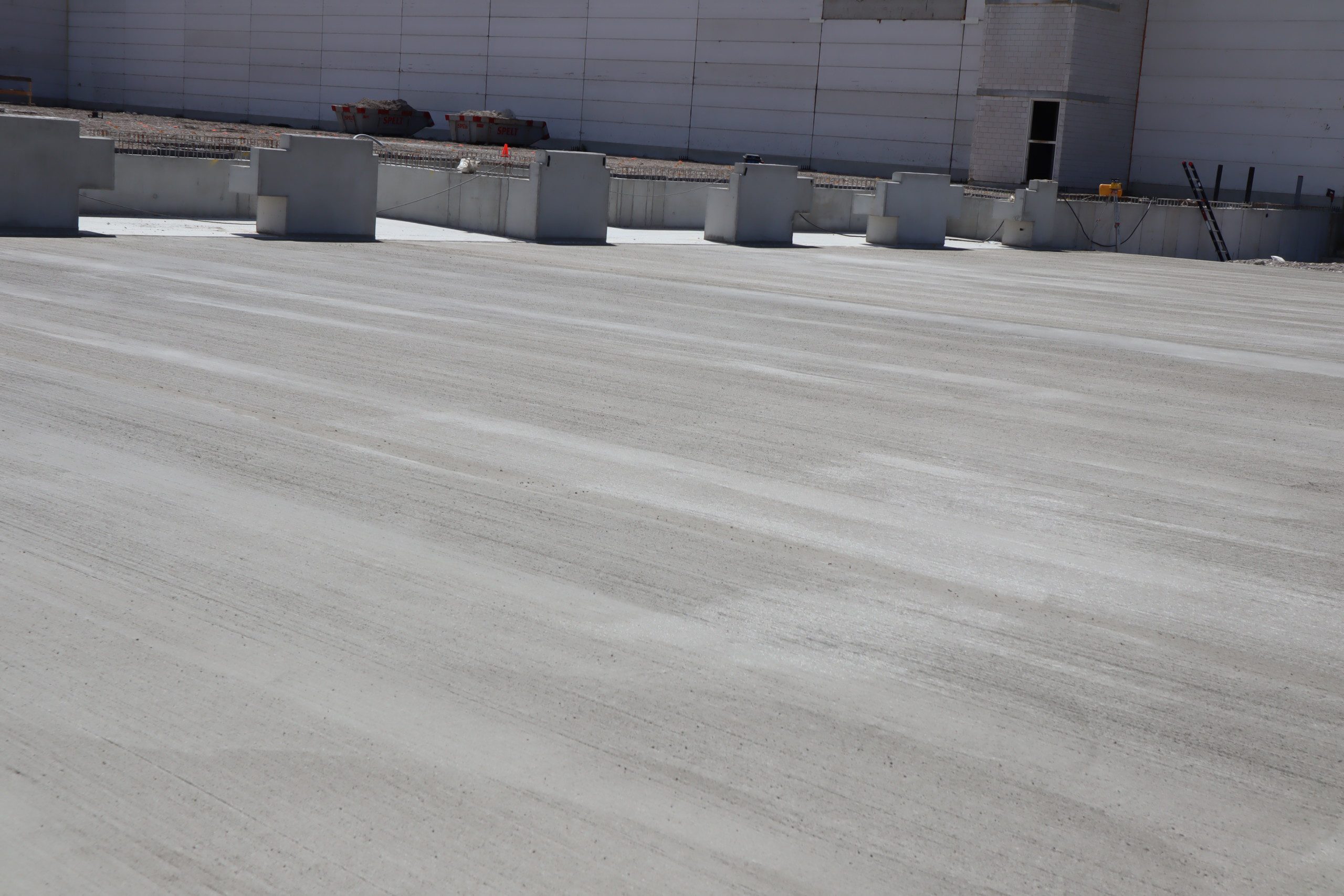 Main advantages of self-healing concrete
An overview of the benefits of this project:
Reduction of shrinkage reinforcement
Longer life span
Less maintenance
Favorable environment impact value
Project details
Location
Schiphol airport, NL
Quantities
700 m2
Object type
loading pit floor
Product
Basilisk Healing Agent
Year
2022
Partners
Prologis

ABT

Hiber Betonvloeren

Albeton (betoncentrale)

Most important incentive for client to opt for Self-Healing Concrete
Reduce footprint