Japanese water purification plant built with self-healing concrete
The superior waterproof performance of self-healing concrete was the reason to select Basilisk for this project. Membranes or other types of water proofing measures could be omitted, thereby savings costs. The foundation, floors and walls of this plant are all poured with Basilisk Self-Healing Concrete.
This is the first time Basilisk Healing Agent is included in a water purification project of this size in Japan. The magnitude of this project proves that the Japanese market now truly embraces the self-healing concrete technology
Waterproof properties are crucial
The excellent waterproof properties of self-healing concrete were the main reason for our Japanese partner Aizawa to propose this type of concrete. In addition, less maintenance and a longer design life cycle were positive distinctions from other types of traditional concrete. The client was convinced and the building process has started. The total building time for this site is estimated to be around two years.
Precast elements save time
Part of the construction project is a water tank with a depth of up to 7 m. With conventional on-site construction, it is challenging to build a structure with a depth of 7 m, and it takes a lot of manpower and construction time. Therefore, the structure is divided into 6 pieces, each piece executed with prefab elements. On site these pieces were joined together by using a joint filling mortar to fix the reinforcement bars. This considerably reduced construction time and the need for site personnel.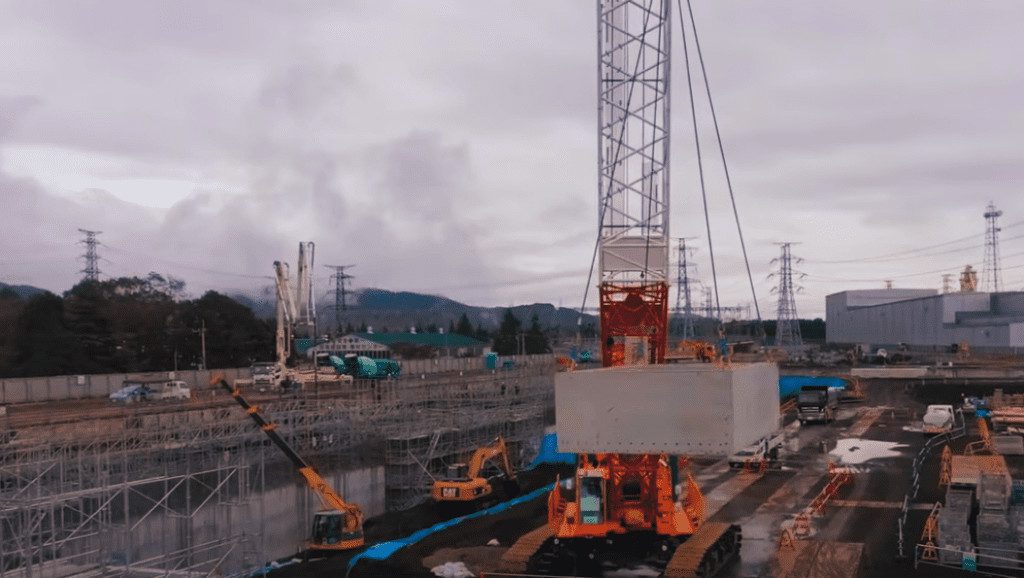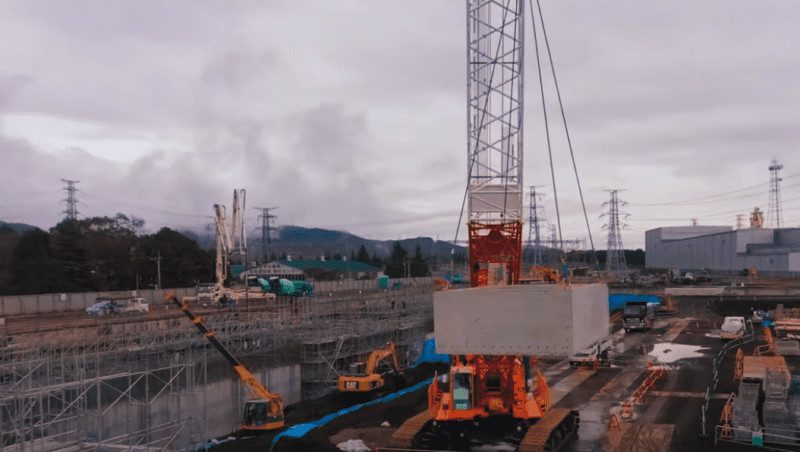 Key benefits waterproof concrete
A summary of the benefits in using self-healing concrete for this project:
Waterproof concrete
Cost savings
Longer design life
Less maintenance
| Project details | |
| --- | --- |
| Location | Sapporo-city, Japan |
| Total surface | 56.762 m2 |
| Total surface building | 27.642 m2 |
| Object type | Water purification plant |
| Product | Basilisk Healing Agent |
| Amount | 5.000 m3 |
| Year | 2021/2022 |
| Main benefit product | Superior waterproof concrete |