Autonomous repair system accommodated in our products
The autonomous repair system is accommodated in several products which are suitable for both new and existing concrete structures. The healing ability has been extensively tested under different conditions and will be covered in a KIWA-covenant.
The products of Basilisk can be added to the concrete mixture (Basilisk Healing Agent) or may be used as a repair system for the repair of existing concrete structures (Basilisk Self-Healing Repair Mortar MR3 & Basilisk Liquid Repair System ER7). All Basilisk products are patented.
Basilisk Healing Agent

Basilisk Self-Healing admixture for concrete mixtures.

Watertight concrete

Longer lifespan

Less maintenance

Lower carbon footprint
Admixture for concrete mixtures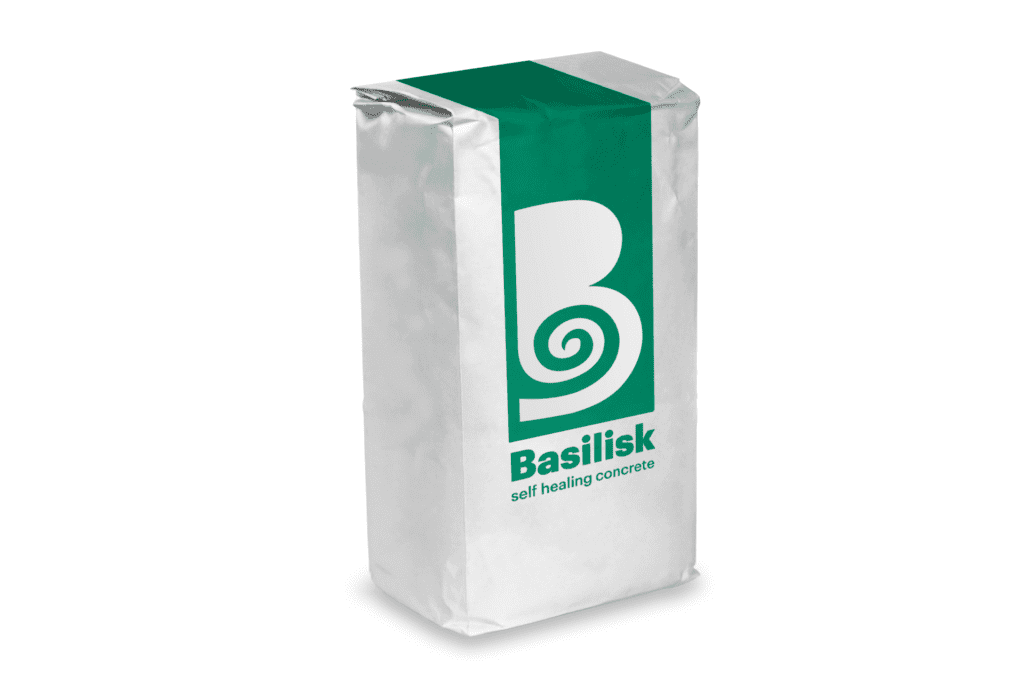 Self-Healing Repair Mortar MR3
Basilisk Self-Healing repair mortar for existing concrete structures.

Durable repair

Watertight repair

Strong bonding

Ductile properties
For repair of existing concrete