Repair of a 1000 shrinkage cracks
Project case: Buitenvelderttunnel Schiphol
Explanation Self-Healing Concrete technology
When applying Basilisk Liquid Repair System ER7, cracks and leakage in concrete structures repair themselves. Traditional repair methods such as injections are more expensive, more time consuming and more difficult to apply to narrow concrete cracks. Application of Basilisk ER7 is easy and during the Self-Healing process, concrete cracks up to 0.8 mm are filled and become watertight again. This offers four major benefits:
Watertight concrete
Protection of reinforcement
Reduced CO2 footprint
Easy and fast application
Due to its low viscosity, Basilisk ER7 easily penetrates into small cracks and pores. After application, the liquid forms a gel that seals cracks and pores. During the self-healing process, the environmentally friendly bacteria create limestone. This ensures a permanent filling of the concrete crack as well as the surface. Read more about how this proven technology works here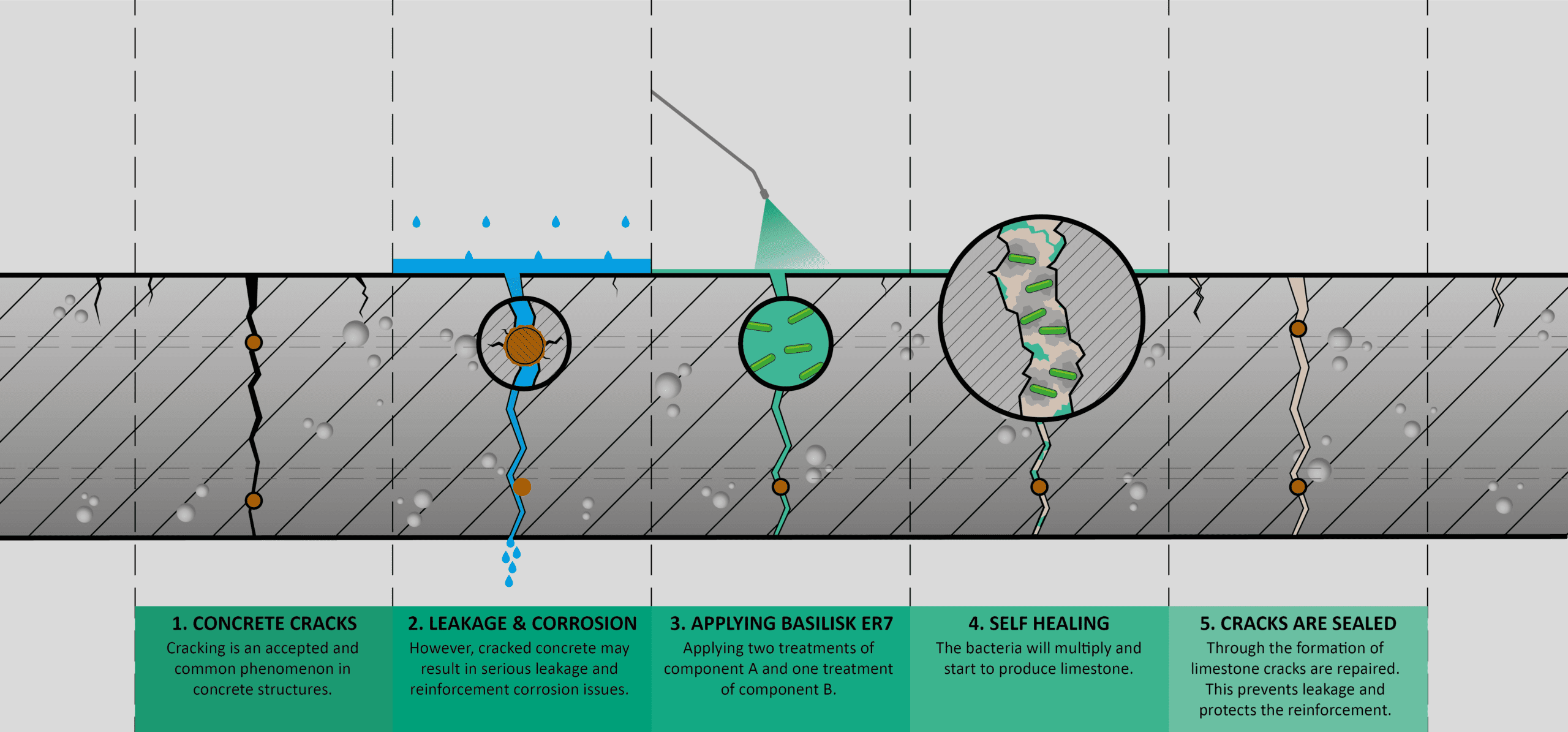 Project description
This project case covers a tunnel used for traffic and busses. The customer, BAM & Schiphol Airport, were looking for a solution to repair lots of cracks without causing significant downtime. The cracks vary from 0,1 up to 0,3 mm of crack with. Large enough to cause serious damages due to freezing water and corrosion of the reinforcement (initiated by chlorides).
The Basilsik Liquid Repair system ER7 ensures a relatively quick application and encloses cracks with limestone. However, for this particular project, we were looking to even increase our standard productivity.
NGCM, our partner in this (and other) projects, has developed an application methodology to reach a productivity of 1.000 m² /hour. This is insanely fast, compared to traditional repair methods.
Thanks to this dual innovation, an innovative product and innovative application, both tunnel tubes were dealt with within a day.
Surface
Crack width
Total crack length
Duration of application
9.300 m2
0,1 – 0,3 mm
approx. 4.000m
4 hours (per tube)

(+24h for conditioning)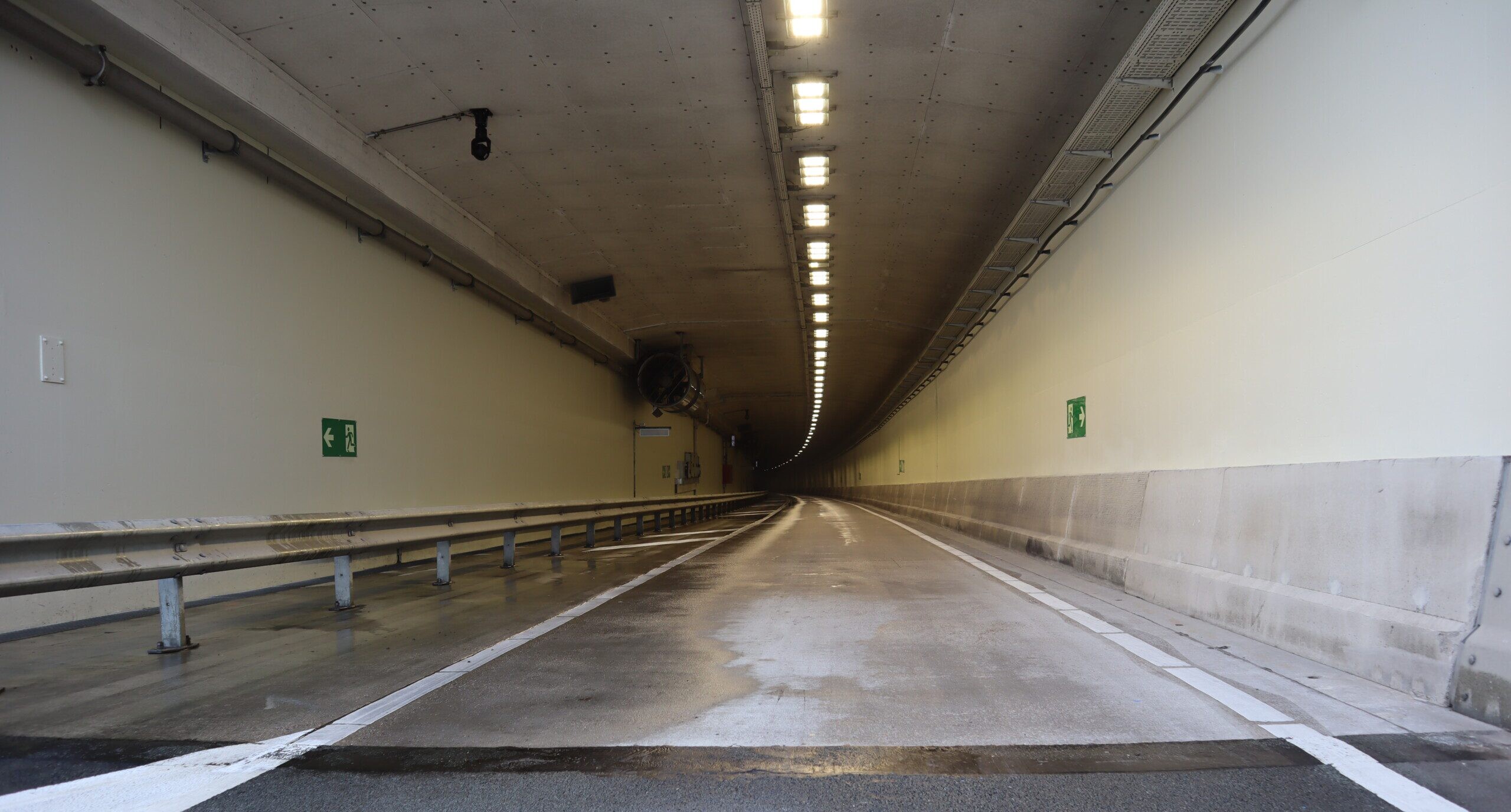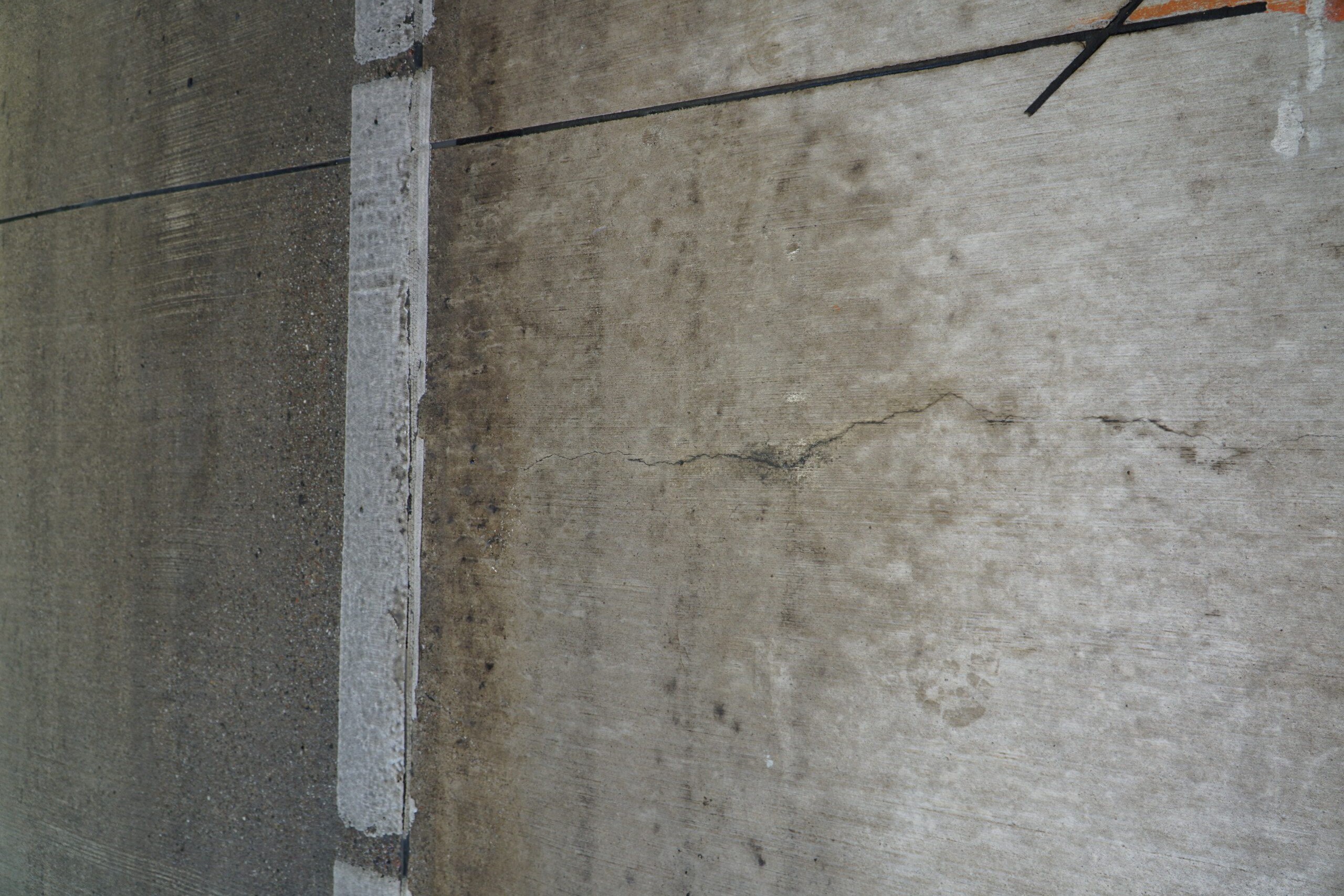 Insights
The Basilsik ER7 liquid repair system consists of 2 components which are to be applied separately;
2x component A with approximately 0,2 L /m² a time (so 0,4 L /m² in total)
1x component B, also with approximately 0,2 L /m²
Our scope consisted of 2 tunnel tubes. One of approx.. 4.500 m2, the other of 4.800 m² which means we had to spray almost 3.000 L of Basilisk ER7 within a day.
Herewith an simple overview of the application steps;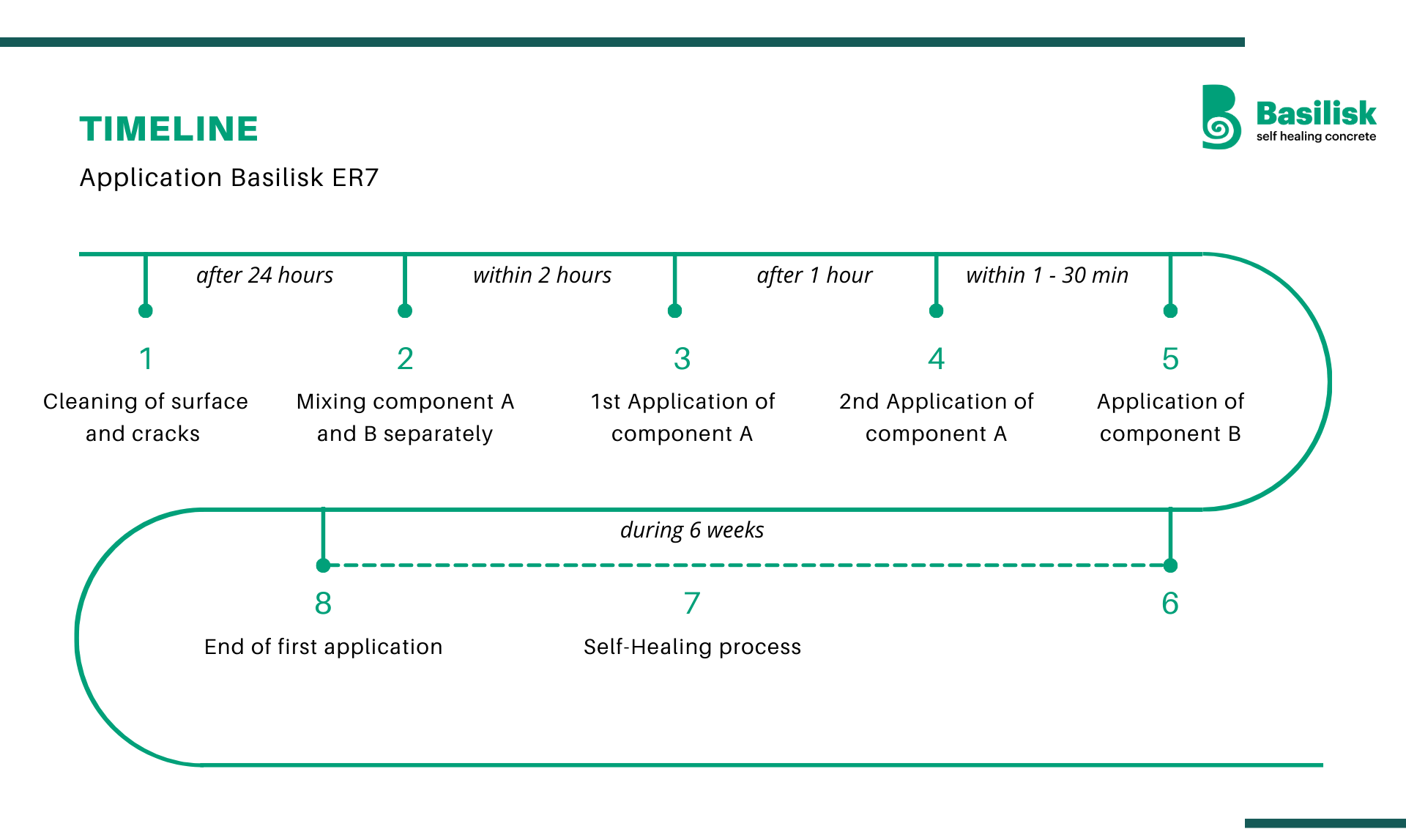 NGCM decided to place a 1.000 L tank within their vehicle, and with an innovative spray system, they managed to drive and spray through the tunnel, filling all cracks and pores. Now you may wonder, how do they ensure the correct dosage of 0,2 L /m² per layer?
NGCM had studied the minimum driving speeds of their van, and made that the application velocity. Now what was left to do is to design the application volume based on this determined speed level. Of course this involved lots of preparation off site.
Pictures
At the end it all looked easy and a productivity of >1.000 m² /hour has been achieved. Now we are most confident to say we are ready for high quantity concrete pavements.