Cracks in precast elements for ProRail repaired with Basilisk Liquid System
The precast elements are manufactured by Strukton as part of a renovation project of a railway platform in order of Prorail. After production, some elements have shown shrinkage crack between 0,1 tot 0,25 mm. As these will be used on the platforms, in winter salts may cause serious durability issues. Therefore the quality control of Strukton has rejected the elements at the moments the cracks appeared. However, a solution was found thanks to the innovative technology of Self-Healing Concrete by means of micro-organisms. The limestone producing bacteria have sealed the existing cracks watertight, so the reinforcement is protected again and future durability issues have been prevented.
Project data;
| | |
| --- | --- |
| Name | Precast elements for railway station platform |
| Year | 2021 |
| Structure | Reinforced Precast element |
| Location | The Netherlands |
| Client | Prorail/ Strukton Prefab |
| Product | Basilisk Liquid Repair System |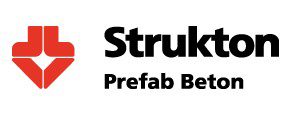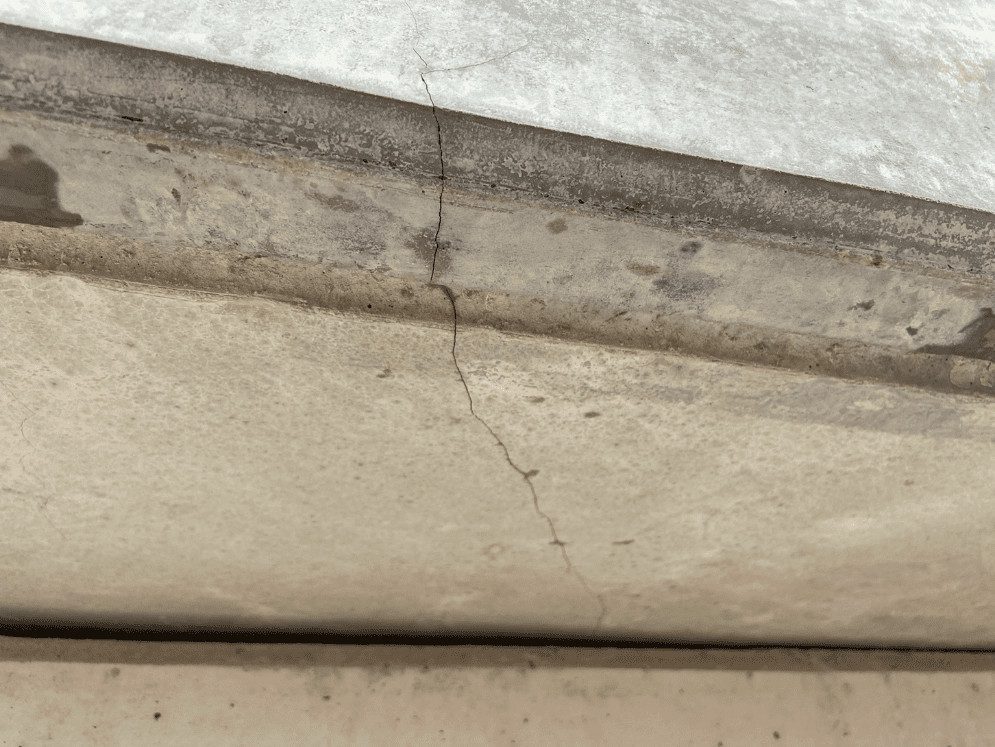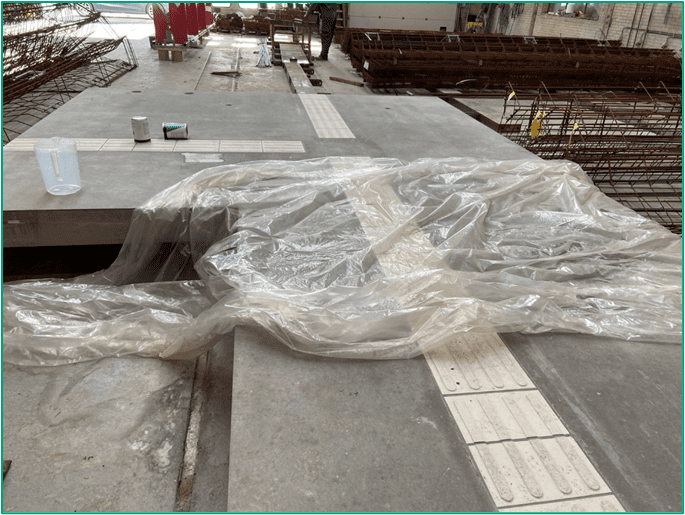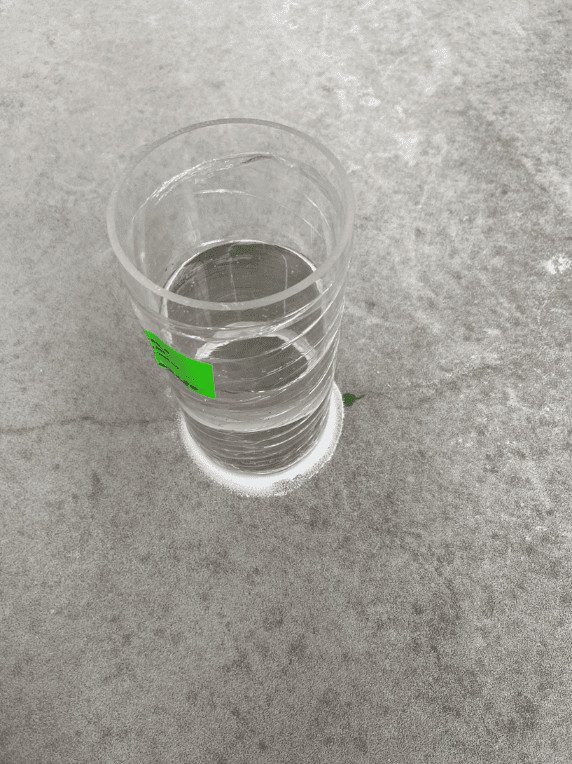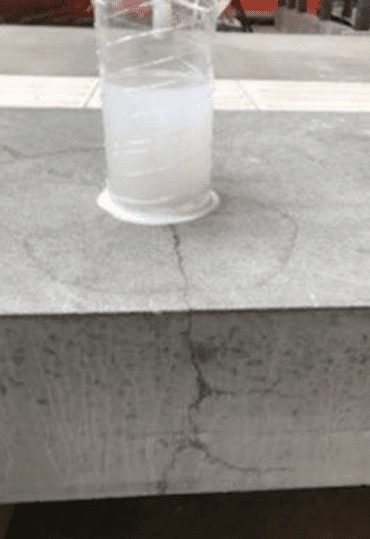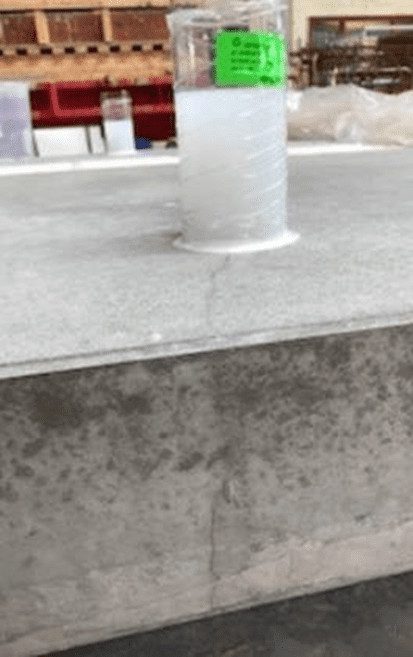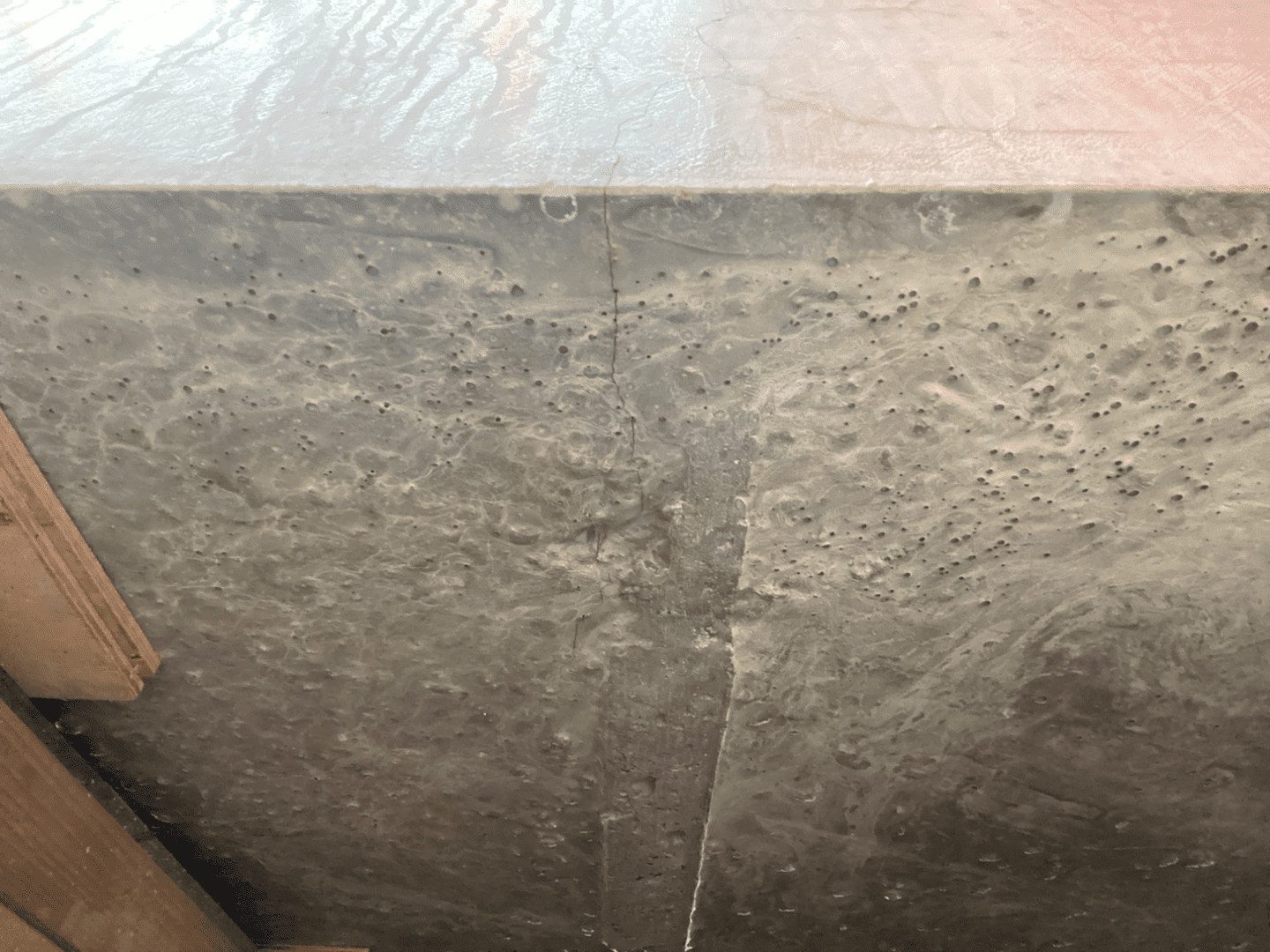 This image has been taken from below. As you can see with this permeability test, the crack has been sealed watertight and there is no further leakage.
Read more about this product application on our product page