Life span concrete bus lane extended by 15 years
The smallest hairline cracks in a concrete road surface will eventually lead to major problems. Moisture penetrates through cracks in concrete. Because the concrete is not watertight, leaks occur that affect the reinforcement. It is important to seal cracks as soon as possible to avoid structural damage. The Province of Noord-Holland chose to solve this sustainability problem near a bus lane with Basilisk Liquid Repair System ER7.
Concrete bus lane shows cracks
The road surface of a bus lane of the High-Quality Public Transport network at Schiphol Airport shows cracks in the concrete along the entire route. The track consists of an asphalt layer with a reinforced concrete deck on top. If the concrete of this road surface is not maintained in time, the damage will increase and the repair costs will eventually skyrocket. To save costs, the Province of Noord-Holland wants to prevent greater damage to the concrete and reinforcement. Sustainability also plays a part in the consideration: prevention is also better than cure from this perspective. They chose to carry out a pilot project with Basilisk Liquid Repair System ER7. 
Good results were achieved on the bus lane during a pilot project for this new application for Basilisk. After treatment with Basilisk ER7, the water permeability of the concrete under a water pressure of 1 meter was found to have decreased by 93 percent on average. A double treatment at a water pressure of 20 centimeters gave even better results. The water permeability appeared to be (almost) completely restored after the treatment.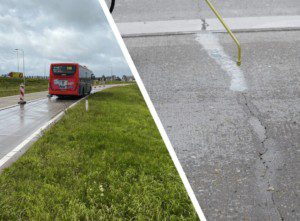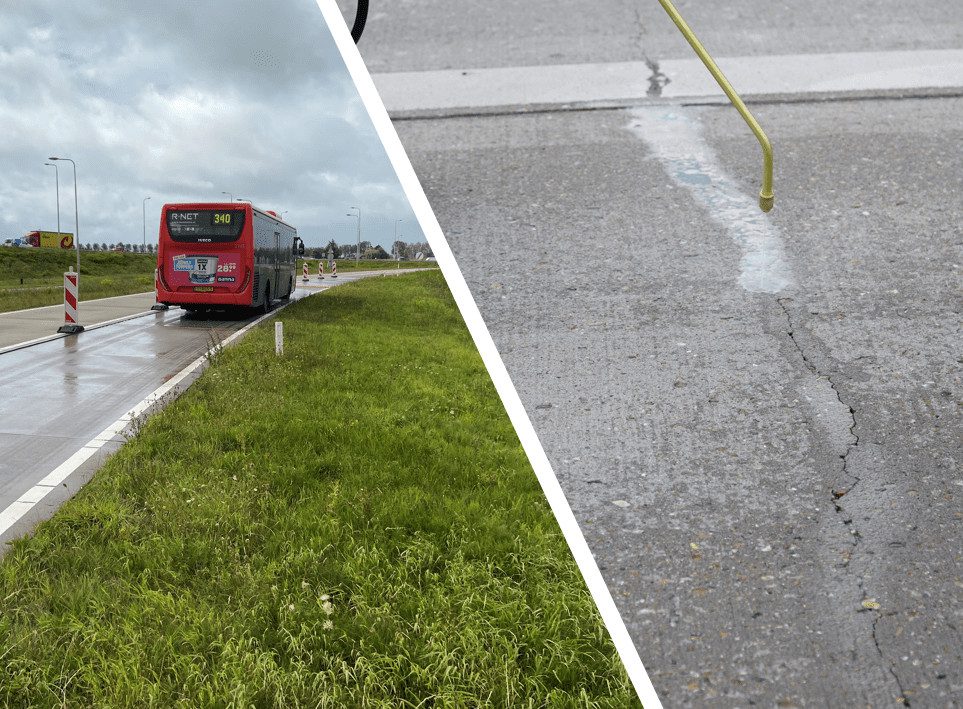 Cost savings and sustainability
 The results in short: 
Life cycle cost reduction of approximately 33% 
More than 90% reduction on CO2 emissions 
Design life extended by a minimum of 15 years 
Less downtime 
The application of Basilisk ER7 is durable and provides savings over traditional repair methods. The micro-organisms, which are applied to the concrete via liquid, find their way into the smallest hairline cracks and convert the food sources present into limestone. This limestone fills the cracks and thus repairs the concrete structure in an autonomous way. 
Because the application of this product is quick and easy, downtime is kept to a minimum. In addition, approximately 33% are saved on the costs of the entire life cycle compared to alternative repair methods. The CO2 emissions when using Basilisk products are 90% less compared to the available alternatives.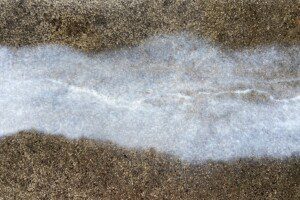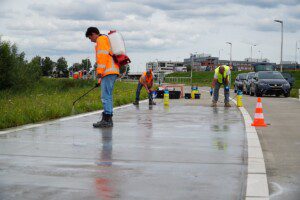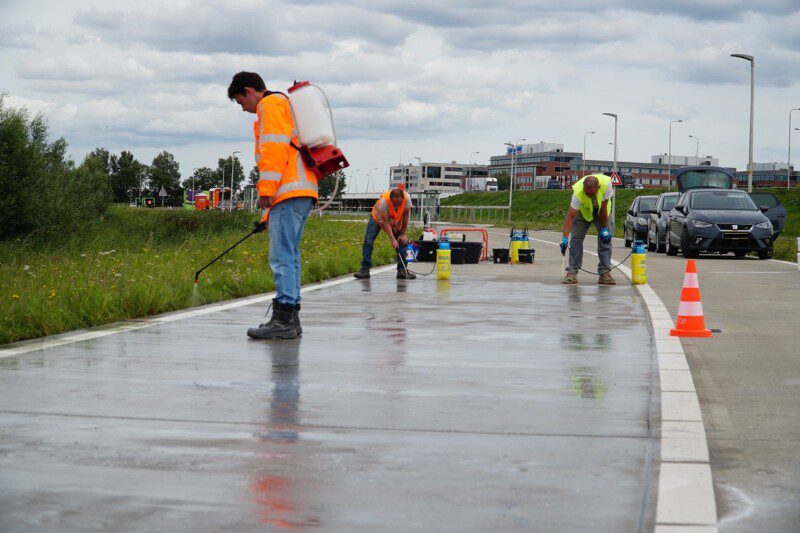 Concrete resistant against freeze and thaw
Another advantage of Basilisk ER7 is the increased freeze/thaw resistance of the surface. After two treatments, it is on average 57 percent higher; in exceptional cases even 79 percent. This leads to a demonstrably longer life of at least 15 years. 
Want to know how much can be saved on your project with Basilisk ER7? Contact us, we will gladly make some calculations for you. 
Project data
Name

Pilot project

bus lane

Hoogwaardig

Openbaar

Vervoer

Schiphol

 

Year

202

0-2021

 

Object

Asphalt

layer

with

a

reinforced

concrete deck on top

 

Location

Schiphol, Netherlands

 

Clients & partners

Provincie Noord-Holland

 




Contractor Combination MGZ (

Mobilis

, Van Gelder

en

De Jong

Zuurmond

)

 




Concrete repair company

Mobilis

 

Product

Basilisk Liquid Repair System ER7

 

Project size

Size

200 m² concrete

surface

, 100 m

 crack

length

 

Cost

savings

 

33%
CO2 reduction
90%