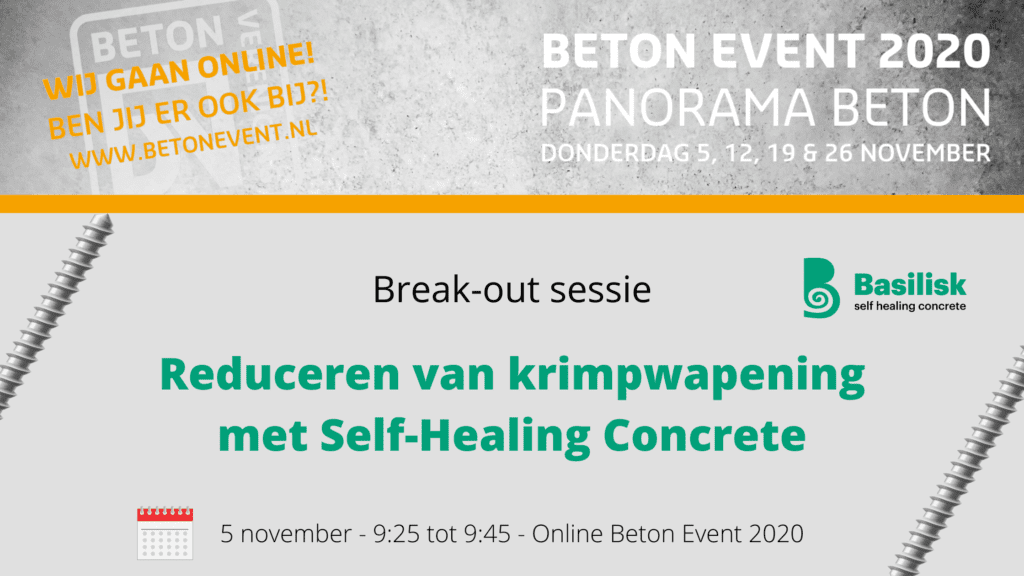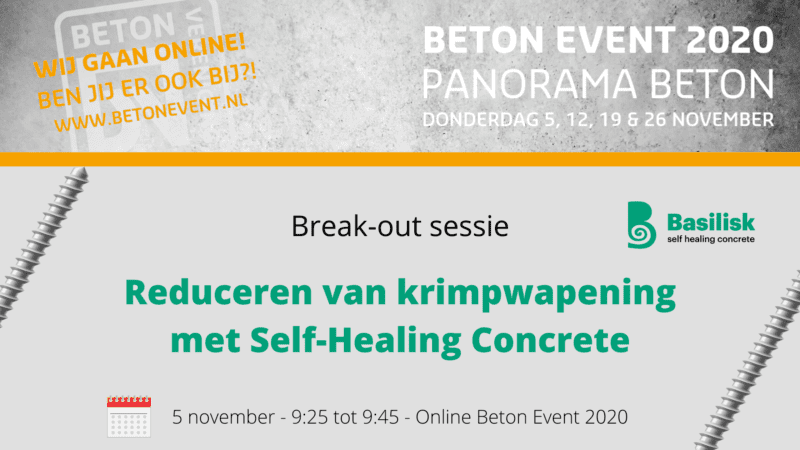 In the Netherlands, November is all about Concrete Day. Again this year, online and on four Thursday mornings to be precise. Basilisk is a proud partner of this event and we would like to welcome you during our break-out session and at our digital booth.
During our break-out session we will present a new application of Self-Healing Concrete: Reducing shrinkage reinforcement with Self-Healing Concrete.
The break-out session (in Dutch) will take place on November 5th from 9:25 AM – 9:45 AM. Please be there on time. You can register for the event (for free) at: https://www.betonevent.nl/
Hopefully we see you on the November 5th!